Hi-Vis Waterproof Over Trouser Orange EN20471 Class 1
£16.32
The Warrior is a waterproof Orange Hi-vis over trousers, 300 Denier waterproof material, 2 side access pockets and zip adjusters side legs at the hem. Sewn on reflective tape and fully taped seams, meets EN ISO 20471:2013 – Class 1 and EN 343: 2003 + A1: 2007/AC: 2009 CLASS 3:1 water repellency.
Also Meets RIS 3279 TOM for trackside workers.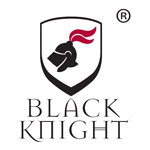 Please review the sizing chart before choosing your size.
Available Options:
Description
SPECIFICATIONS
Waterproof over trouser with an elastic waistband
Zip adjusters on the side legs at the hem
2 side access pockets
Stud adjuster on the hem
Fully taped seams and sewn on reflective tape
EN 343: 2003 + A1: 2007/AC: 2009 CLASS 3:1
CLASS 1
EN 343 3:1
Sizes: S-3XL
MATERIAL
Main fabric: 300D PU coated polyester .
Hi-Vis Waterproof Over Trouser Orange – Sizing Guide :

Declaration of Conformity
Black Knight
Possibly the longest established brand in the industry, born from necessity and developed to meet the changing demands and requirements of the market place. A consistently high quality, yet affordable solution to most, if not all your workwear requirements. An extensive range of colours, styles and fabric weights designed to perform wherever there used. This famed brand can be found on a wide range of garments across the Orbit offering, all having so very much in common, performance, quality and exceptional value.