Expert Light Pants Grey-Black
£20.92
Technical model in stretch material to ensure ease of movement. The fabric with this 'water repellent' finish ensures that humidity runs off the surfaces. Ideal for activities that require maximum practical and comfort levels. 'Slim' fit style.
FEATURES
Elastic waist for an easy fit plus belt loops
Waist opening with snap-button and zipper
Zipped waist pockets
Rear zipped pocket
'Zipper puller' on all pocket zippers
Reinforcement panels on the knees
Reflecting stripes at the front above the knee
Preformed knees for ease of movement and preformed crotch
SLIM FIT STYLE The leg is more form fitting, reducing the width of the knee and cuff and limiting the length to obtain a more shapely look. Excellent freedom of movement is still guaranteed thanks to the shape of the crotch and knee
FABRICS Light weight fabric for Summer.
Main fabric: 54% Polyamide 39% Polyester 7% Elastane'water repellent' external finish
Reinforcement fabric: 90% Polyester 10% Elastatane with particularly hard-wearing ripstop 'armature' Wash at a maximum temperature of 30% to preserve the 'water repellent' finish.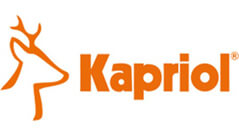 Please review size chart before chosing your size.
Available Options: